Electric Vehicle Chargers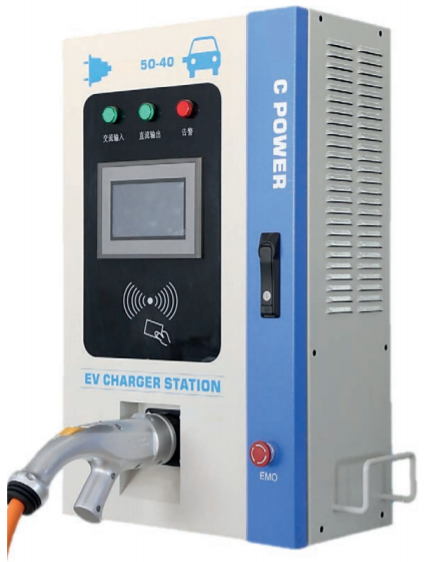 20 kW DC charging station
Compact 20kW CHAdeMO & CCS 2.
20KW CHADEMO OR CCS2 SEMI-MOBILE USE. ONE CAR PER TIME AND 7-INCH TOUCH DISPLAY SCREEN
• Speed charging with up to 120 Km/h!
• Compatible with CHAdeMO or CCS Combo charging sockets and
designed for commercial use.
• Native OCPP client server.
• RFID card, credit card payment system supported.
• 7 inch touching display screen panel.
GENERAL PRESENTATION
ENCLOSURE
Steel with anti-corrosion treatment
DIMENSIONS (H xD x W )
500 x 480 x 240 mm
COLOUR
RAL on demand
WEIGHT
40 kg
IP INDEX
IP 54
SHOCK RESISTANCE INDEX
IK 10
TEMPERATURE
From -25 °C to 50°C
HUMIDITY INDEX
20% – 95%
COOLING
Fan cooling
CONNECTIVITY AND HMI
DISPLAY
Touch display + Emergency Stop
USER INTERFACE
RGB LED band
COMMUNICATION PROTOCOL
OCPP 1.5 and OCPP 1.6
COMMUNICATION
3G, LAN
RFID
-ISO14443A/B/B'
-(Mifare, Calypso, Des re , NFC reader mode)
-Other features on demand
SETTINGS AND POWER SUPPLY
INPUT
VOLTAGE
380VAC ± 5% 3-phase
FREQUENCY
45/55Hz± 1%
CURRENT THD
< 5%
PROTECTION
-Integrated MCB and RDC 30mA
-Surge protector device (option)
OUTPUT
CHARGE POINTS
1 single car use
CONNECTORS
CHAdeMO / Tesla (need adapter) / CCS 2
VOLTAGE
0-450VDC , 0-750VDC
CURRENT
40Amax
POWER
20kW
EFFICIENCY
97% three phase
POWER FACTOR
>0.99 at >50% load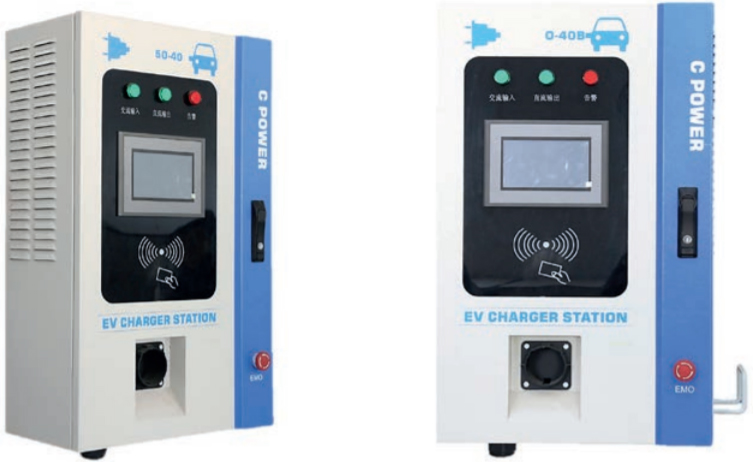 THREE PHASE DC CHARGER.
OUTPUT 20KW.
CHADEMO & CCS2.
EMERGENCY STOP BUTTON.
RFID PAYMENT SYSTEM.
INTERNET CONNECTED SUPPORT.
OCPP 1.6 SERVER MANAGEMENT PLATFORM
• IEC 61851-1 • IEC 61851-21 • IEC 61851-22 • IEC 61851-23 • IEC 61851-24 • IEC 62196 • IEC 62052 • IEC 62053