Turnkey EV charging stations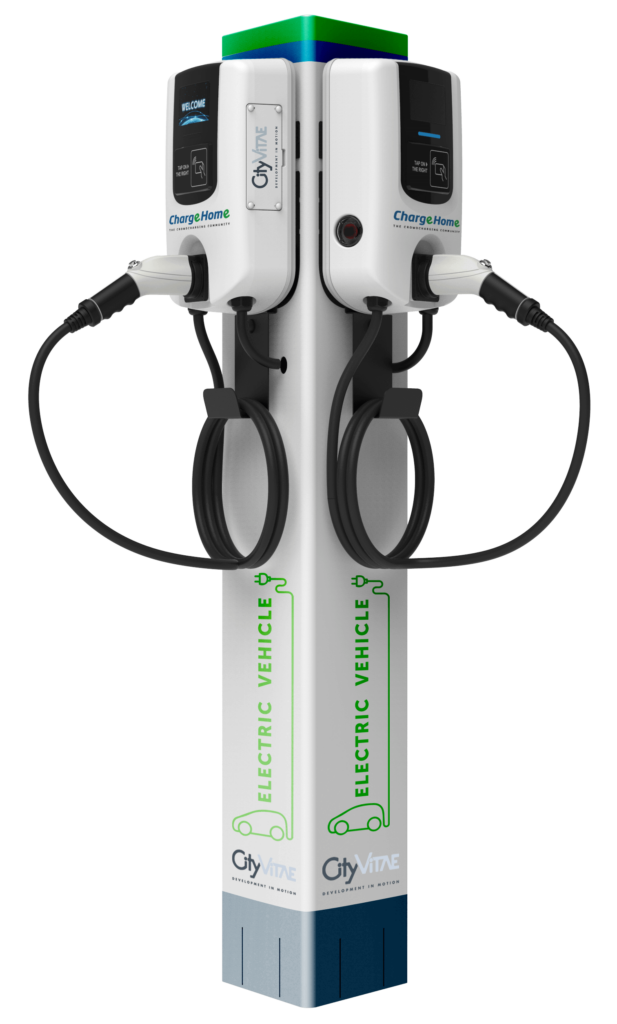 Own EV chargers with double guarantee.


Certificates IEC, UL, CE,

Double guarantee

Customizable with your brand

Tested to ensure long life
Electric vehicles are increasingly popular for their environmental benefits, fuel economy and performance. But charging stations are not yet where they need to be. That's why it's essential to have an electric vehicle charging station at home, at work or in a shopping centre.
City Vitae supplies and installs electric vehicle charging stations with a wide range of possibilities. We'll help you choose an option that suits your needs and budget, and we can also install it for you quickly and efficiently. We specialise in installations for condos, companies and public facilities.
We take care of your complete EV charging project, from the study of which type and how many chargers you need, to the installation of your chargers or the day to day maintenance and 24/7 operation of your charging units.