for apartments, condos and businesses
EV chargers when you need them. EV chargers where you need them.
Our services cover the study, installation and operation of electric vehicle charging stations for property owners, developers, condos and companies. Adopting electromobility too early or too late could be very expensive for you.

Let our experts advise you on the Whens the Wheres and the Hows !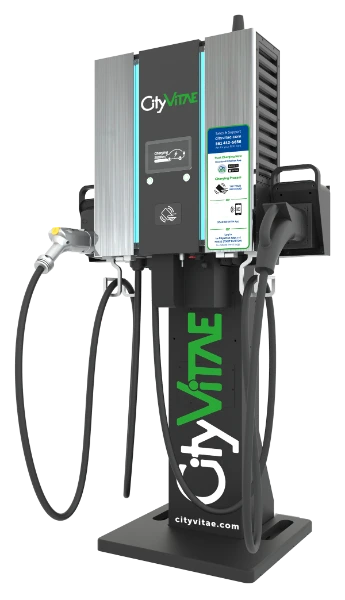 DISCOVER THE WORLD OF ELECTROMOBILITY WITH TRUE EXPERTS
City Vitae supplies and installs electric vehicle charging stations with a wide range of possibilities. We'll help you choose an option that suits your needs and budget, and we can also install it for you quickly and efficiently. We specialise in installations for condos, companies and public facilities.
We take care of your complete EV charging project, from the study of which type and how many chargers you need, to the installation of your chargers or the day to day maintenance and 24/7 operation of your charging units.
Some of our recent projects
If you have a project for your building, condo, business, contact us.
Call us to receive a proposal of our new Compact Fast Charger Level 3 for Condos and Businesses.

The fastest growing EV Charging network in Florida. Don't miss out on our latest programs and products.

Refer CityVitae and obtain ONE YEAR FREE Charging.

City+, ask us about our AT NO COST program for businesses and condos.