ELECTROMOBILITY SYSTEMS
For Apartments, Condos and Businesses

Personalized EV Charging Services At Global Scale And Competitive Prices.
WHO WE SERVE
CityVitae meets the needs of homeowners, developers, condos and businesses as it related to the study, installation, operation, and maintenance of their electric vehicle charging systems . 
OUR VALUE
CityVitae enables property owners to provide a valuable amenity to their customers, residents or board members, and join the sustainability movement through our services.
OUR SYSTEM
We begin integration with a custom analysis of our clients' charging needs and then implement them into our user-friendly EV charging management system. 
OUR EXPERTISE 
You can always count on the CityVitae team to provide technical expertise and excellent local customer service. This allows our clients to make informed decisions regarding their charging capacity and hardware needs for today and the future.
Let our experts advise you on the Whens the Wheres and Hows of EV Charging!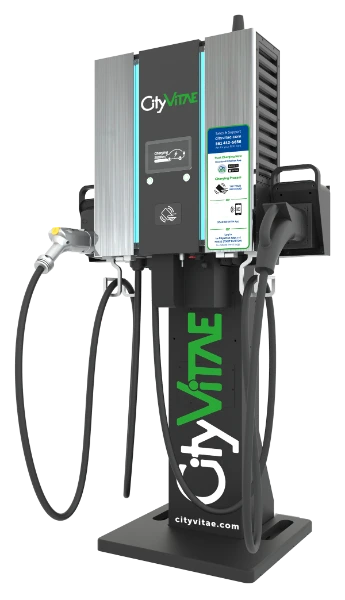 Designing EV Charging Systems That Adapt To The Needs Of Our Hosts And Users.
CityVitae charging technology is inspired by the highly adaptive needs of our users, ensuring that every driver has access to the 
right charger, – charging needs (quantity and type)
in the right price, (flexible charging)
at the right time. (maximize use)
Our predictive technology learns from user patterns and utilizes this information to offer a personalized service proposal, such as discounts based on time, energy, and GHG savings, as well as identifying the right number and type of chargers. 
CityVitae integrates cutting-edge technology into a service model that ensures every driver and host receives the most efficient and cost-effective charging solution (e.g. flexible rates depending on the time of day, the capacity of each site, user profile, and GHG saving based rebates …)
At CityVitae, we realized that no two electric vehicle drivers are the same. It is when we recognize the uniqueness of every driver that we are able to offer the right charger, at the best price, in the most convenient locations.
We take care of your complete EV charging project, from the study of what type and how many chargers you need, to the installation of your chargers or the daily maintenance and 24/7 operation of your charging units.
FREQUENTLY ASKED QUESTIONS
Why should everyone pay the same price every time they charge when every EV Driver is different and every moment requires different charging profiles?
Why should you have to wait for a charger because they're all busy?
Why should the host commit to an amount of power that they don't need today?
How does CityVitae make it possible for hosts and drivers to join the sustainability movement?
Does CityVitae offer a local service?
How do I prevent drivers from staying parked in common area EV parking spaces all day?
Can we give our clients a favorable deal or a discounted rate on the use of chargers in our business?
We have 250 parking spaces in our residence/parking, how many chargers should we ideally install in our parking lot?
I have customers/residents that plug a portable charger into a regular outlet in their parking space to recharge their car. How can I track their energy consumption so that I can charge for reimbursement?
Some of our recent projects
If you have a project for your building, condo or businesses, please, contact us!
FLORIDA – USA
Phone +1 (561) 412-5656
info@cityvitae.com