Welcome to CityVitae's smart network of EV charging stations!
Find registration and app usage information that will make charging your EV a snap!
To start any charging process, you will need a minimum balance of $10 in your account. To refill your balance in the app, click on the menu in the top left corner of your screen, navigate to the "Account" tab, click on "Add Funds", enter your debit or credit card information, and confirm.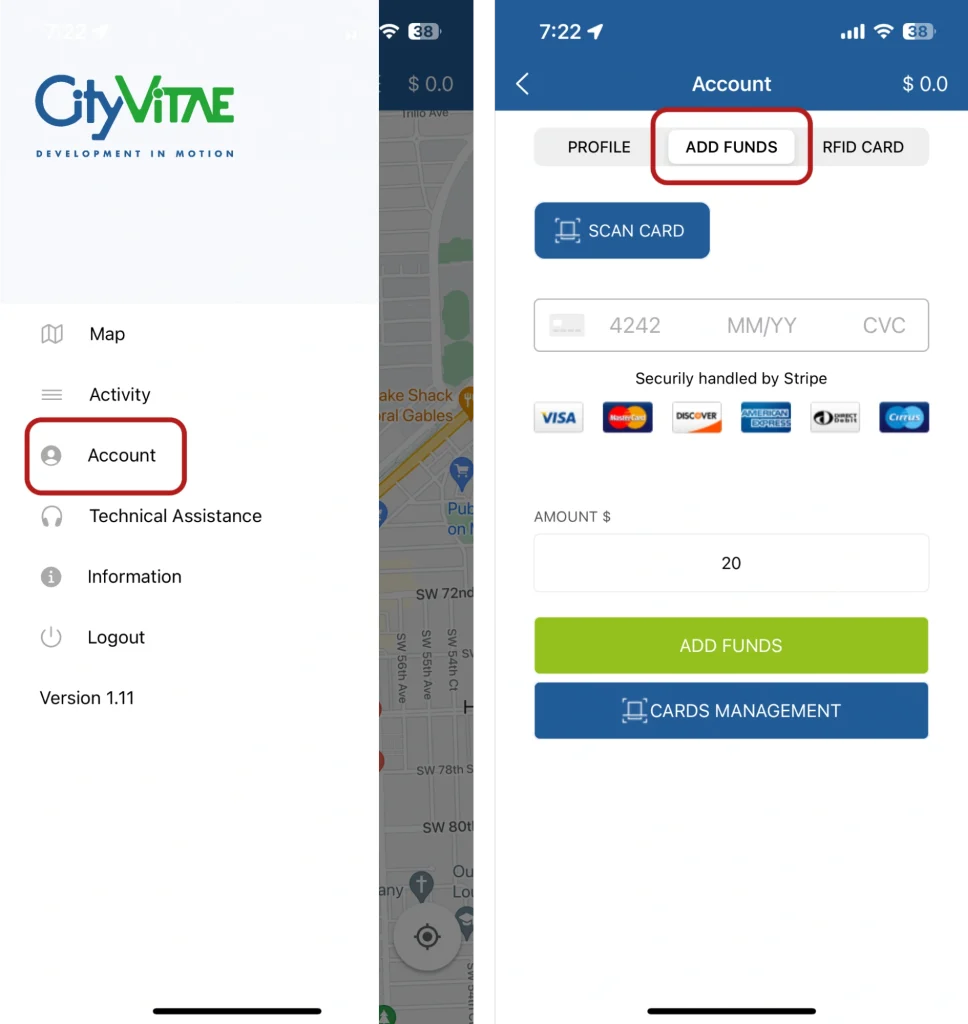 Select the charger where you are parked in either the map view on the app's main page or in the drop-down menu next to your balance, and then press the green "Start" button. Each charger has a label on it with 4 letters and 3 numbers (e.g. USFL829), as well as a rate. If you are charging on a fast charger, you will need to select your connector first (DC-CCS or DC-Tesla) before you can press on the green "Start" button. (Your Association may decide to authorize the charging "only with RFID card" through Valet, read more instructions below on this type of operation).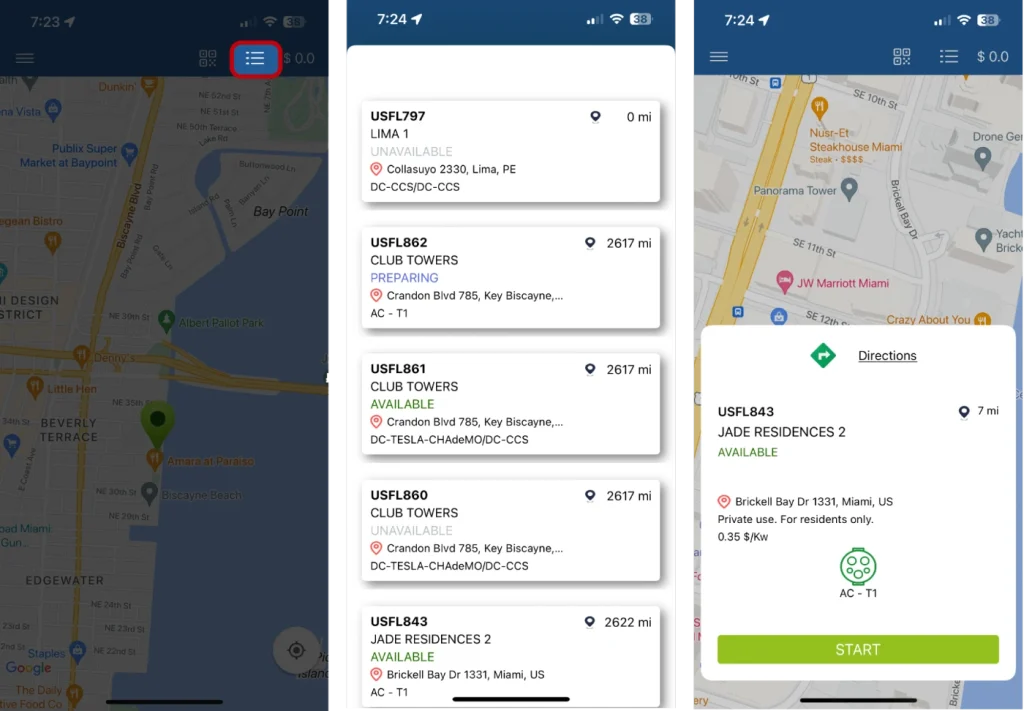 Once you are finished charging, simply return the connector to the hook. Fares will conclude once the connector is returned to the charger and will be deducted from your balance automatically.
Be sure to release the parking space once your charging session is complete.
Please note:
· If you prefer to use your CityVitae card or your association has decided to operate "valet-only", you will simply tap the card on the charger and connect the outlet to your car after the balance shows more than $10. You may request a CityVitae RFID card in the "Account" menu of the app or to your Property Management Team.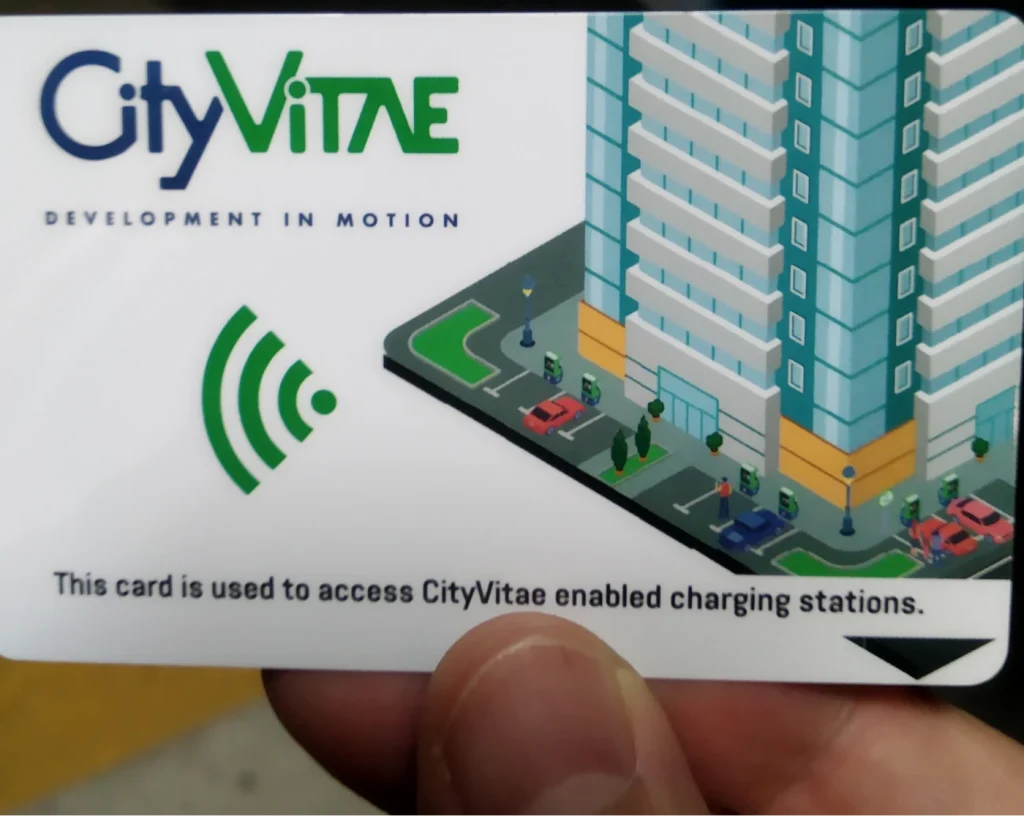 · If the charger in the app shows a fixed price per minute you will continue to be charged until unplugged, even if the battery is full.

· For assistance, contact our customer service at info@CityVitae.com or (561) 412-5656 or your Property Management Team on site.
Thank you for choosing CityVitae's EV charging services and welcome to the Development in Motion team!