November 7th, 2019
CityVitae's CEO Pere Francino received a Key to Miami-Dade County from Mayor Carlos A. Gimenez, City Officials, and other local dignitaries.
The City Vitae's team joined the Miami-Dade Beacon Council for this special occasion at the 2019 Annual Meeting and Key Ceremony on Thursday, November 4th, 2019.
With approximately 450 guests, the stage at the Adrienne Arsht Center for the Performing Arts was taken over by the stars of Miami's business community presented by TD Bank.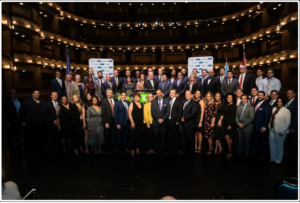 The event celebrated a record-breaking year for Beacon under the leadership of Outgoing Chair Penny Shaffer, South Florida Market President, Florida Blue, with 54 companies bringing $821 Million in new capital investment to Miami-Dade County. The event culminated with her passing the gavel to Incoming Chair Hugo Castro, EVP, Southeast Region, AXA Advisors.
A Company Showcase was held where CityVitae among other 30+ key recipients and community partners exhibited their goods and services for guests.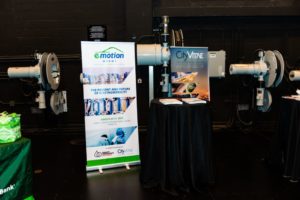 "Miami is a natural fit for a mobility agency like CityVitae, as our connected, diverse talent base and thriving innovation ecosystem support their growth and expansion," said Miami-Dade Beacon Council President & CEO Michael A. Finney. "We're thrilled to have a partner like CityVitae and leaders like Pere Francino in Miami, and excited to support Mayor Gimenez in presenting CityVitae with a Key to Miami-Dade County.
Global firms choose Miami-Dade County again and again for our diverse talent, international access and unparalleled lifestyle, as CityVitae establishes in Miami-Dade they will enjoy immediate access to our dynamic business community, high-tech and innovating ecosystem."
Through the partnership with the Miami-Dade Beacon Council and other local community organizations, City Vitae will look to service clients in helping them to establish a more sustainable and eco-friendly urban mobility system. Furthermore, CEO Pere Francino committed to bringing jobs and business to the area.